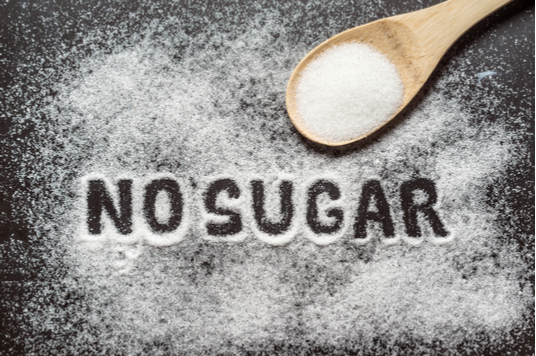 What To Eat On A No Sugar Diet
Some sugar-free diets include fruit while others allow only low glycemic fruits and some are a fruit free diet version. But if we remove all the foods with added sweeteners, what is there left to eat?
Steamed Vegetables With Olive Oil
This is an easy dish and will likely become your go-to side-dish as the no-sugar month creeps on. It is easy to prepare by simply selecting two or three vegetables, washing them and then steaming with a drizzle of olive oil or butter. You can also oven roast or pan fry the vegetables in coconut oil. The beauty of this dish is its simplicity and variety. We can mix cauliflower, broccoli, and sugar snap peas one day and carrots, beets and potatoes another day. We might even discover new-to-us vegetables in the produce department while shopping.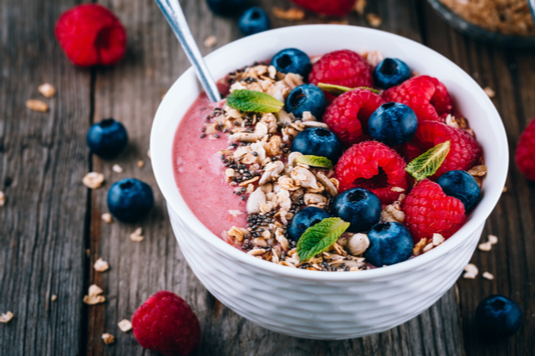 Oatmeal With Fruit
There is a focus on whole, unprocessed grains and fiber with this diet, and an excellent source of both is oatmeal. Raw old fashioned oats are best cooked with a pinch of salt and no added sugar such as honey or maple syrup unless the chosen variation of the sugar-free diet allows small amounts of these natural sugars. For extra vitamins and fiber as well as naturally occurring sugar, there is the option of fresh fruit with the oatmeal. Strawberries, raspberries, blackberries, blueberries, apples, kiwi, cantaloupe, grapefruit, coconut, peaches, plums, and honey dew melon are all low glycemic fruits.
Split Pea Soup
The base of this soup is pureed peas. When made at home, we can be triple sure that there aren't any hidden sugars lurking around to spoil our goal. When we are assembling this soup at home, we can control how thick we want it and experiment with different flavors such as Italian seasoning or hints of turmeric and ginger or a curry blend. For extra fiber and sustenance, we can add chopped bacon to the soup and garnish with a bit of fresh parsley. This is an Instagram-worthy bowl of soup by the time we are finished, and it will keep us full and satisfied on a chilly Autumn day.
Zucchini Noodles
Or carrot noodles, squash noodles and other variations of spiral-cut fresh vegetables. Unless you make pasta from scratch at home, it will be difficult to find a variety that is sugar-free on the shelves. For added nutrient benefits, why not have vegetable noodles for lunch? Some grocery stores carry the vegetables pre-cut for easy of meal prep so we don't have to rush out and learn to spiral cut everything overnight if we just want to try it for one meal. We can season the vegetables to our taste with olive oil, sea salt and fresh herbs and then top with chunks of beef, salmon, turkey or even bacon if we want a treat.
Salmon Quinoa Bowl
One dish meals are the best thing ever when we are tired from work and have no time for extra dish-washing. Quinoa is a whole grain that is nutrient dense and has a fun name to say. When paired with salmon (which is high in Omega 3 fatty acids, protein and tastes delicious), we get quite a lovely lunch or dinner. There is also plenty of room for variety with this dish by adding different vegetables and swapping out the salmon for something else like chicken, cod fish or shrimp. The saying goes, "Variety is the spice of life," and with no sugar, variety is the best way to expand our culinary horizons.
Lentil Soup With Bacon
Legumes are a great way to add extra protein, vitamins, and minerals to our diet without breaking the bank or learning any crazy new cooking skills. Lentil soup is easy, tastes good and can be seasoned to taste. For extra protein, we can sprinkle chopped cooked bacon on top or throw in a pork chop during the cooking process. We can also add in shopped ham cubes when the soup is finished or shredded turkey breast and a splash of hot sauce or fresh chili peppers.
Avocado Toast
If bread making is a skill you have or want to acquire, then this is the perfect time to work on it. There is nothing like making your own bread (unsweetened or sweetened with a dash of organic honey depending on the amount of sugar allowed with the diet variation), and then toasting that bread for breakfast or lunch the next day. You can slather it with butter, drizzle olive oil on it or mash up a ripe avocado with a pinch of salt and pepper and get your daily dose of vitamins for that meal.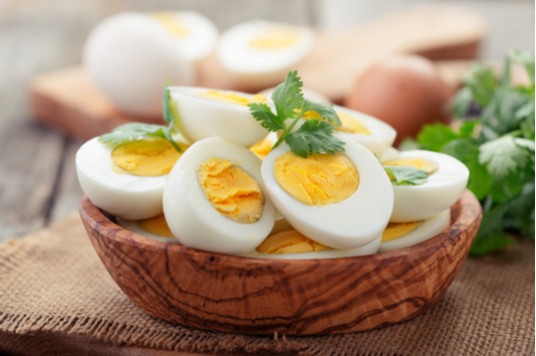 Hard-Boiled Eggs
Eggs are a natural sugar-free source of protein that comes in a completely organic packaging. Bonus points if you have your own chickens for daily eggs. It doesn't get much fresher than that. Hard-boiled eggs can be eaten as-is for a snack or mashed up with some mayonnaise and seasoning and spread on lettuce leaves for lunch or deviled and served with chopped bacon or smoked salmon for a classy treat. They make a great breakfast, lunch or snack and can be added to soup, sandwiches, and salads in different ways. If hard-boiled isn't your thing, then scramble up some eggs, whip up an omelet or fry some eggs and make a sandwich with homemade bread or some lettuce leaves.
Tuna Spinach Salad
Tuna is an easy to obtain food option with lots of possibilities. You can make tuna salad sandwiches with fresh spinach thrown in (served on homemade bread or rolled in lettuce leaves or eaten straight out of the bowl with a celery stick), you can sprinkle the tuna on top of soups or salads, or you can add a pinch of black pepper and grab a fork. Tuna is an excellent source of protein and essential fatty acids. Plus it tastes good, and canned tuna can be stored for a long time in the pantry.