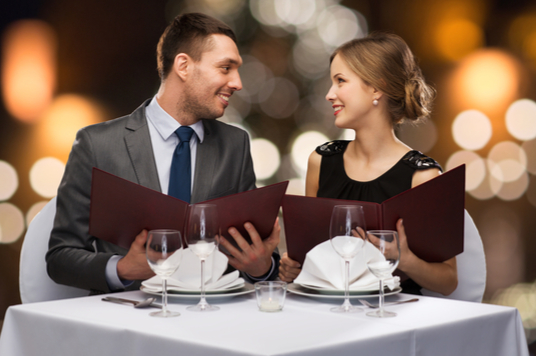 What Should I Do On A First Date?
The first date is your chance to make a lasting impression, for better or worse. Here's what to do to make it extra special and successful enough for a second.
#1 Catch A Mutually Liked Band
If you live close by, and you both like the same type of music, why not go see a live band play? It's a nice way to bond over something you both enjoy, and it keeps everything nice and light. Easy going is the ticket here, so your date feels at ease.
Furthermore, you can always end the date with a treat, like ice cream, a donut and coffee, or even a nice pint down the street. This keeps things simple, laid back, and affordable. And it gives you a chance to talk!
#2 Go to A Trivia Night
It's a little on the cheesy side, but it's all in good fun. Not only do you two get to work together, and bond, but you each get to show off a little. Maybe you have more in common than you originally thought?
Plus, at trivia night, there's always bar snacks and drinks aplenty, so you can get your fill in while having fun. It's a great date!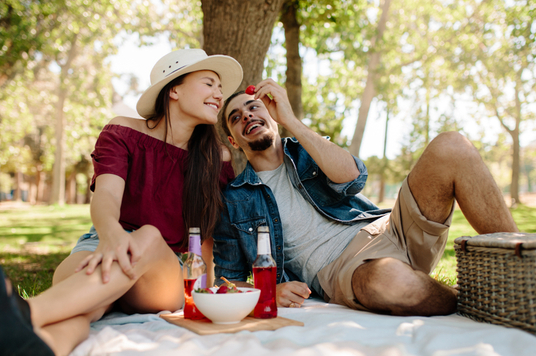 #3 Have A Picnic
If you're comfortable with something a bit more romantic and personal, try a picnic. It will give you plenty of time to talk, which is important. You have to get to know each other, after all!
Just make sure you settle a few details first, like the setting your partner would find enjoyable, and of course, any dietary preferences. Bonus points if you cook the food yourself.
#4 Meet for Brunch
Not everyone eats brunch, and certainly, not everyone thinks of regular brunch-goers as fun, but it's a tasty date idea! Pick a nice place and let them do all the heavy lifting.
All you have to do is show up on time, looking good, with plenty of interesting topics ready to go. You can't mess this up, right?
#5 Score A Strike
Even people who hate bowling still love bowling. It's one of those fun things that you always wonder why you don't do enough. And that means you can totally surprise your date with some unexpected, ridiculous fun!
Just remember to wear socks, both of you. After all, you can't go bowling without the proper shoes, and you don't want to be anything less than hygienic.
#6 Play Some Mini Golf
Here's another fun thing you probably don't do enough of! Not only is mini golf tons of fun, it's also a great way to see how someone handles pressure. You can compete as seriously as you want, or approach it in a very laid back way!
Oh, and you don't need special shoes for this one, so that's an added bonus. Just some decently good weather, so this option would be especially memorable in the spring and summer!
#7 Take A Sunset Stroll
For people who aren't playing games, and just want to keep things as straightforward as possible… taking a walk together is kind of perfect.
Think about it: you're forced to make conversation, and see if you hit it off. You are each other's entertainment, so it's your time to either make it or break it.
But before you consider this option too boring, remember there's the sunset. It's a nice, relaxing view, and you can always get ice cream or coffee to enjoy as you walk.
#8 Hit Up the Dog Park
If you both have dog best friends, it's time to introduce each other! Nothing says romance like bonding over loving, furry animals.
This is a great option since you can talk, get to know each other, and share dog owner tips and stories. It's a win-win, and your dog gets some exercise in the process.