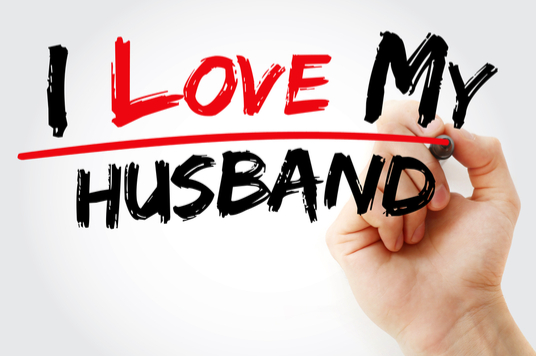 Ways To Show Love To Your Husband
You can show love to your husband in many ways, and it doesn't have to break the bank, or put you out too much in the effort department. Here's how to go about it.
Understanding His Body Language
Body language is a real thing. When someone is uncomfortable, they'll show it with fidgeting movements like finger tapping, or foot shaking. When someone is tired, their eyelids will droop down farther, their back will slouch, and give the sense that their body is ready to just shut down.
If you can pay attention to his body language, and react accordingly, it shows that you care. For instance, maybe you both decided to watch a movie, but he's super tired. You can tell, so you say something like "Hey, we should cuddle up and finish this tomorrow instead."
Not only will he appreciate not having to be the bad guy by having you pause the movie halfway, he'll also get something he's too nice to ask for outloud.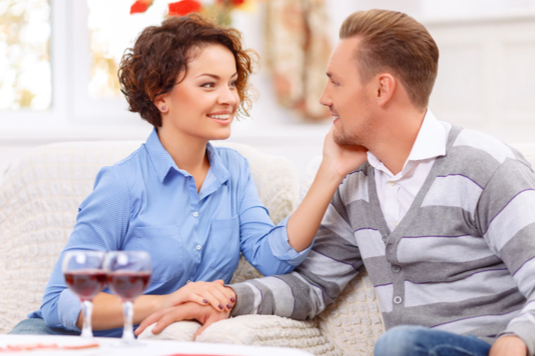 Appreciating the Little Things
Men love to show affection and love in small ways. It's how they do it best. Any grand gestures just don't come as easily to them, so… think of it this way: yes, he loves you if he plans a helicopter adventure ride, but he adores you if he does something he loathes like washing the dishes so you can spare your manicure another day. It's genuine, it comes from the heart, so it means a lot.
And that means you should totally take note. When he does something simple and cute, it's to ensure that your life is a little easier. It comes from a place of love and effort. Show some appreciation with some hugs and kisses, and don't forget to say thank you!
Not Being Afraid to Show Your Cuddly Side
That's right, a little cuddling, a little smiling, a little smooch. It all goes a long way to show your husband that he still makes your heart flutter like a teenager. It reminds him of your dating days, the first few months or years of your relationship. And not only that, it also makes him feel like the man! He has himself someone who is totally smitten.
And don't worry about coming off too goofy or annoying about it. They may not make it known outright or often, but guys really do enjoy things like cuddling. Not only is it fun, it has the potential to be sexy too! And there's nothing wrong with that.
A Nice Meal
Honestly, there's nothing that displays love more than food. Food is the ticket to everyone's heart, regardless of gender. And if you can whip up a really nice, filling homemade meal, then you're pretty much set up for success in the love department.
Just remember the details about his diet. If he's vegan, or vegetarian, take careful considerations. If he's a meat-eater, consider some of the things he may prefer, like maybe he likes chicken, but he doesn't really eat beef often.
Paying attention to little things like these goes a long way and shows that you care. It's especially nice if you whip this up after he's had a really long day, since it gives him something nice to look forward to at least.
Surprising Gifts
He dropped the hint that he's been looking for a specific vinyl record. Can't find it anywhere! He also talked about a specific shirt he's been trying to find, but no stores seem to carry what he's looking for. Whatever it is, there are some things that your husband wants that he actively talks about here and there.
And you can totally win some major points if you just listen and take note. Next time you're out running errands and the like, you can take a short little detour to find the things that your husband mentioned before.
It doesn't have to be all the time, or even everything in his list, but it certainly helps to have some things to surprise him with sporadically. It helps for birthdays and holidays, but also for random days when there's absolutely nothing special going on. In fact, it means that much more on those days. It shows that you were thinking about him!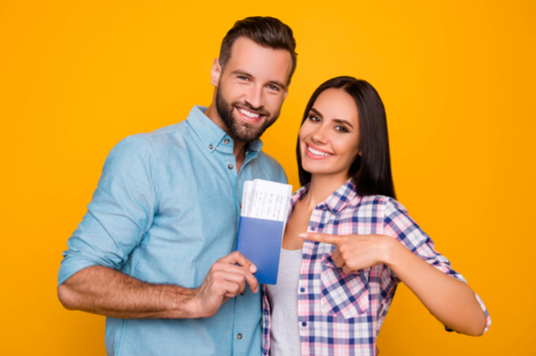 Planning A Trip
It doesn't need to be an elaborate trip. And it certainly doesn't have to be anything particularly fancy. It can be a simple road trip to a town or two over, if that's up your alley. If you want it to be a trip to a nearby state, even better. Or if you want to fly out of the country, do that!
Just make sure of a few things: don't select something that messes up his work schedule unless you're willing to tell him in advance and talk out scheduling details with him, don't pick a trip that would only be fun for you, and certainly don't go overboard on the spending unless it's in the budget. Vacations should be fun, not stressful.
A few things that make trips fun are road trip snacks, some pretty amazing sleep and meditation apps to relax and unwind with at the end of a long adventurous day, and of course some pretty decent sleeping quarters. You can't enjoy a vacation without proper sleep, after all.
Trusting Him With A Task
Men love to show their love by doing things for you. Preferably fixing things. Maybe your desk lamp is broken, and he knows how to fix it. Or maybe you need a bookshelf for your books and plants, but you haven't had a chance to put it up on the wall yet.
It's these little things that men love to take advantage of, to show you that they have some skills. And also, again, to make your life easier. Anything that allows you to be happier and more stress free is something he's willing to do for you.
So, next time you need something taken care of, trust him with the task. And if you can do it yourself, at least let him help you out if you're running low on time and have too much going on in your schedule. He won't mind helping out!