Style Mistakes To Avoid On A First Date
Are you about to make a style mistake on your first date with someone truly special? Don't mess this up! The following are ten style mistakes you can easily avoid.
Not Being Authentic
If you're not wearing something you'd actually wear willingly, naturally, on a day to day basis, then you're not really being authentic.
Sure, say the date isn't too casual, and you have to dress up a little more… Well, you can still be authentically you. You can pair a dressy top with the jeans you basically live in. Or you can wear your favorite heels with it. Maybe you're a guy, and you hate button downs, but you have to wear one. So, wear your favorite t-shirt under it, and let it peek through just a little.
The point here is that you should be you, even in a setting you're not normally in. You shouldn't try to be anything you aren't because this is a first date. This sets the tone, and lets your date see if there should be a second one.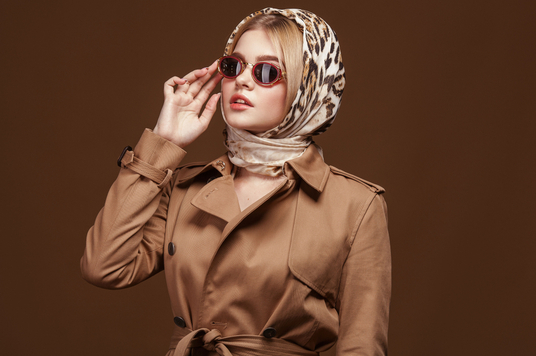 Being Overly Trendy
Trends are just ways for people to feel cool, while essentially wasting money. Trends are short lived, which means once it's over, the items go to the very back of the closet.
Don't make the mistake of being overly trendy on your date. Doing so gives off an air of insecurity, as if you only feel attractive and cool because you're copying what everyone else has deemed stylish right now.
If you have to wear a trend, pick one, and that's it. You get one pass!
Being Too Over the Top
You paired the faux fur coat with the shiny, huge sunglasses, and the sky high heels with the spikes on the back. Oh, and it's all colorful, boldly so. And did we mention the bedazzled jeans and the graphic t-shirt?
It's too much. Tone it down. The whole point of statement pieces is to wear them with basics, like t-shirts, or neutral colors. Sure, if you need the extra sunglasses and heels, fine. Wear that. But leave the other eye-catching accessories at home, in your closet. They're not going anywhere.
Over Accessorizing
You're wearing the fancy watch, the fancy sunglasses, the fancy necklace, and the fancy shoes. Pick 3 of those things and take them off right now. You don't need that many accessories all fighting for attention at once.
Much like with being over the top, when you go overboard on the accessories, it draws away from them individually. Suddenly, your date doesn't know what to pay attention to the most. And that's not a good thing.
Remember, you're the draw. You're what your date should want to get to know. If you're using a few too many things to take the attention off of you… are you sure you're secure enough in yourself?
Sending the Wrong Message
You wore the dramatic push-up bra with the super, super low-cut top, the bold red lipstick, and the long false lashes. You also wore the highest of heels and a ridiculously short skirt. If you sneeze right now, you'd pop out of about three places.
Now, it's all about messaging. If all you're interested in is sleeping with this person, by all means. Go forth and do what you have to do. But if this is a first date, and you're hoping for more, and maybe even a serious, stable relationship… Maybe try a different outfit.
It's okay to flaunt what you have, but be tactical about it. Pick one asset and flaunt that, not everything at once. And when you flaunt it, remember that less is more. You don't need a massive push up bra with a super, super low cut top to show off the cleavage. You can wear a regular bra and feel enough in your own size, without the aid of additional padding, for instance.
Going Overboard On Makeup
This is a big one for you ladies out there. Many women feel like they need to essentially cover up their whole faces in order to look pretty. But it's been proven time and time again: packing on the makeup not only ages you, it also makes you less attractive to men. Men prefer a more… natural look! Surprise!
That means you don't need the bold lip color, or the false eyelashes. Your natural lashes with a little mascara is just fine. And your lips? Try some chapstick or gloss. Even matte nude lipstick is fine. Foundation should still be sheer, and blended well, not caked on either. And if you require concealer, only place it in areas where you actually need it. And blend it out.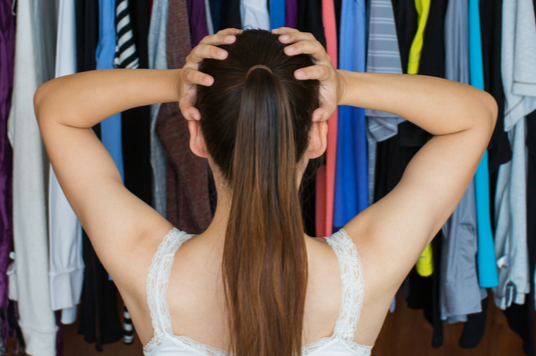 Getting A Haircut Shortly Before the Date
This is always a bad idea. If you need a haircut, make sure you get it after the date. Schedule it before, and you may have a terrible time, because, well, far too many people hate the way their hair looks fresh out of a salon or barber shop.
Imagine getting a bad cut, and then… hating it! And feeling super uncomfortable on the date. That's not going to allow you to feel confident or happy about being there at all. Don't do that to yourself!
Wearing Clothes That Don't Fit
Sure, those jeans looked good once, when you were about 20 lbs lighter. They looked great! But uh, it's been a while. And they don't really fit that way anymore.
Now, bodies change over time. Some gain weight, some lose it, some stay relatively the same. But until those jeans ever fit again, if ever, they're better off hanging in the closet. You don't have to be a certain size to feel happy or worthy of love.
And you don't have to toss out jeans that may or may not fit you again someday. All we're saying is that for a date, especially a first date, you already have 1,000 thoughts running through your head. Why add another one to the list?
You need to be comfortable, and feel at ease, for things to go well with this person. So squeezing into clothing that actually makes you look unflattering isn't the way to go.