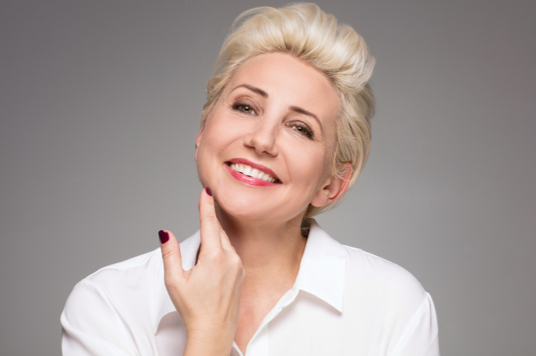 Short Hairstyles That Make You Look Younger
Wondering how you can look younger? Short hair does the trick, sure, but there are certain hairstyles that really boost that. Here are some ideas to try.
A Long Side-Swept Bob
Now, don't be confused by the "long" in the name. A long bob is still very much a bob, which makes it short hair. It's just a little longer than a regular bob. Picture the longest part of your hair falling just below your jawline, so you're perfectly framed. The shortest part is at the base of your neck, so it's angled. Gives you a very sharp line and definition.
Add to that the side-swept front, and you have yourself a very youthful look that should take ten years off your actual age. That's not too shabby.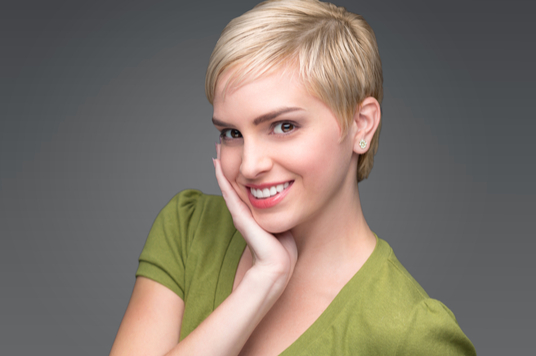 A Muss Up Pixie
This is a pixie haircut, which is actually very short, but it's mussed up, meaning it still has enough length to run your fingers through it and shake it out. Although you could wear it normally, very polished and put together, it's that much more youthful when you have it messy.
It has a very edgy, cool look that screams "lived-in" and "effortlessly chic." Not only does it blend well with any casual look, it also adds some unexpected flair to your dressy attire.
Oh, and if you want to try it out, remember to buy some texturizing spray. Anything with sugar is better for your hair than the sea salt alternatives, as it won't dry out your hair.
The Shoulder Length Classic
It may seem mundane, it may seem… expected and even basic, but hey… You can't bash a classic. There's a reason why this hairstyle is in, and basically always has been.
Because it's super easy, simple, effortless, low-maintenance, and gorgeous. All wrapped into one, shoulder-length hairstyle.
Pair it with some side-swept bangs, or just use a side part, and you'll finish off the look with a very youthful vibe.
If you opt for this, remember that the hairdryer is your best friend. Use it wisely, with heat protectant spray. And avoid any harsh products like pomades or texture sprays. You want this style to flow easily.
The Jaw-Length Beach Waves
Whoever said that short hair can't mix well with beach waves hasn't seen it in action. The truth of the matter is that jaw-length is low-maintenance, and only gives you so much to work with. It sounds bad, but if you're a routine lover, it's great. It's the best thing since sliced bread, really.
Why? Because it means once you find the thing that works for you, in this case beach waves, you can just keep doing that. And you'll get better at it all the time, thanks to all the practice.
If you want an additional boost of youth, opt for side swept, rather than a part right down the middle.
That "Just Woke Up" Look
This is an interesting one. Regardless of how short your hair is, or even the color or cut, there's this style right here that is fit to shave off a solid five years right off the top of your actual age. It's pretty astonishing, and easy, and frankly…
Once you try it, you may not want to go back to anything else.
It's the "Just Woke Up" look, commonly known as the "bedhead," or the "sex hair" look. It's basically styled to look as if you've been rolling around in the sheets a little, for whatever reason. And, well, it's a sexy look! You can't mess it up either. And it really works well between washes, with dry shampoo.
All you have to do to achieve it is part your hair as you normally would, style it as you normally would, and then shake it out. You shake it out, run your fingers through it, and if you have a few extra minutes, go ahead and lie on your pillow for about five minutes while you check your email or something. Really make it seem like you don't care.
Once you've achieved that messy look, fix any bits that may seem like too much of a mess, and just walk out the door.
As a side note, if you naturally have wavy hair, this style will be super easy for you, as it works with your hair texture. If you have super straight hair, you may need to pull it up in a messy bun or braid for a few minutes while you do your makeup.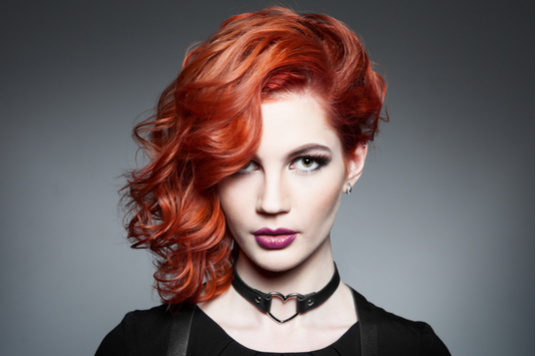 Romantic Waves
Ideal for women who want that sort of lived-in vibe, without actually walking around with messy "sex hair," the romantic waves takes a bit more effort. It involves actually curling your hair, and then running your fingers through it very gently, just so it sways and moves more freely, without breaking up the curls too much.
And it works with hair that's at least close to shoulder length. Those with hair shorter than the jawline aren't going to be able to do this, simply because you need some level of length to actually curl your hair.
Just don't overdo it with the curling iron. You want a much more defined, and even tighter curl than a beach wave, but you don't want it to be so tight that it becomes… aging. A good way to tell is by looking at the length. You'll lose some as the hair is pulled up into a curl, but if it's significantly pulled up and stiff, then you overdid it. Luckily, you can brush it out with some water, and use a round brush with a hairdryer to fix it.
Those with naturally wavy hair have the best luck in the world, as they just need to essentially organize their natural waves. A good way to do it is to wash your hair at night and then braid it before going to sleep, once it's mostly dry. In the morning, shake it out and use a little heat to style it.
Some products to consider for this style are copious amounts of hair conditioner, shine and flyway serum guaranteed to keep your hair looking polished, and some holding spray just to make sure your romantic waves last as long as possible.