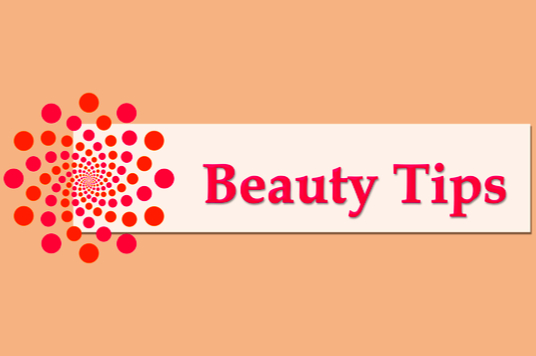 Natural Face Beauty Tips
You don't need to reach for chemicals and high-end products to keep your face looking as gorgeous as possible. Here are some natural replacements for your beauty essentials.
Your New Exfoliator: Sugar Scrub
You're probably spending a few hundred dollars a year on scrub right now. You have to go into the store, select from several scrub options, and you're likely buying something that's roughly selling for $10 or more. Do that enough times in a year, and it adds up.
The good news is you can save a ton of money by doing it at home instead. And you can save your skin from any additional chemicals and parabens in store-bought mixtures.
Simply take some brown sugar, which you can buy in bulk in any baking aisle from the grocery store, and then mix it with either honey (great for brightening), or coconut oil (great for moisture). The consistency should be similar to wet sand.
When applied onto wet skin, say in the shower, you'll set a nice gliding effect, making it easy to exfoliate every nook and cranny, even your long forgotten elbows!
At a fraction of the price, this sugar scrub can go a long way, be used all over the body, and ensure to leave you with healthy, radiant skin. All without having to worry about things like breakouts and hash ingredients.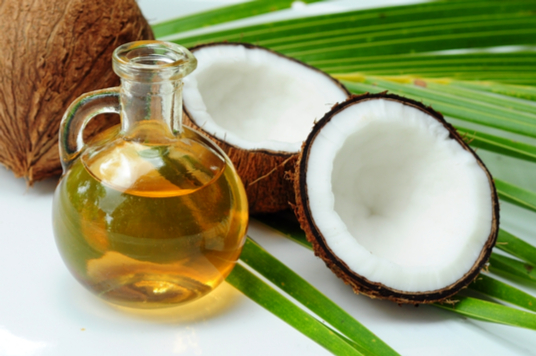 Moisturize With Coconut Oil
Speaking of coconut oil, the benefits of using it in place of pricey body lotions will make you drop your jaw.
Coconut oil is known for its deep conditioning effects, anti-inflammatory properties, and even brightening effects.
It can help soothe things like eczema, acne, and other skin conditions. It also helps to wipe off makeup after a long day. It can even be used as an eye cream to hydrate and protect the sensitive skin.
As an added bonus, many men and women swear by it for things like dark spots, wrinkles, and stretch marks, as it has lightening and softening properties that make it possible to visibly reduce the appearance of these traits over time.
Avocado And Egg, the Perfect Combo
It may sound delicious, especially on toast, but did you know avocado and egg make the world's best hair mask? It moisturizes your hair, gives it much needed vitamins, such as A, D, E, and B6m and even promotes hair growth. Makes sense, as healthy hair has no trouble growing at a rapid rate, comparatively speaking.
For those with dandruff thanks to a very dry climate, overwashing, stress, or diet, to name a few variables, this mask can help as well, as it gives the scalp some much needed TLC.
Here's the base recipe: mix a half a ripe avocado with 1 tablespoon of honey, a whole large egg, and an essential oil of your choice. Many people opt for rosemary, as it helps your hair grow.
Now, there are many variations. For instance, you could use an entire avocado if you have longer hair, or opt for avocado oil, if you have it on hand. Instead of an egg, you could up fat content with olive oil for more moisture, or both argan and tea tree oil for dandruff treatment.
Lemon Juice And Honey For Dark Spots
Dark spots are far more common than most people care to admit. And they're cause for many different reasons. You can get them from temporary hyperpigmentation leftover after a blemish clears up, you can get them as scars if you pop your pimples, you can get patches of darker skin along your jawline and mouth thanks to hormones, etc.
The good news is that although there are plenty of expensive creams and exfoliants for this issue, there is also a homemade option available right now, in your kitchen.
And it's the juice of a whole lemon, mixed with 2 tablespoons of honey. The consistency should be more sticky than wet, so it stays on your face longer. Apply it as needed to your face after washing with face wash, and leave it for 15-20 minutes. Then rinse off with warm water, and pat to dry.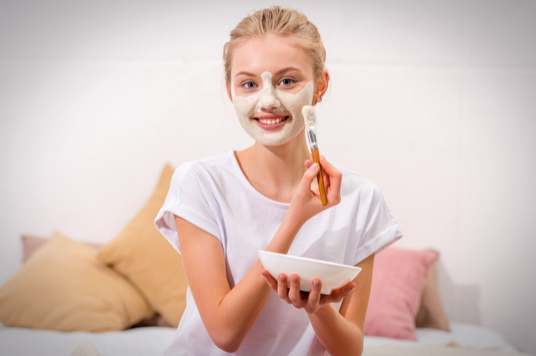 A Reason to Buy Generic, Plain Yogurt
If you're struggling with moisture, acne, premature aging, sunburn, or discoloration on your face, look no further than your fridge. Reach for that tub of generic, plain yogurt you'll never eat, but bought recently because you were trying to change your diet.
This is the best value for your money right here. Forget the store bought face masks, forget the expensive facial creams and miracle promising potions that make your wallet shake with fear. All you need is $2 yogurt.
And the technique is simple: wash your face completely with facial cleanser of your choice and pat dry. Then proceed to apply plain yogurt all over your face. Do so with upward and circular motions, never downward, because that's now you prevent premature wrinkles! Avoid your lips, and your eyes. It's okay to apply yogurt to your dark circles, just don't get it in your eyes!
Leave the yogurt mask on for 20 minutes max, so you're not overdoing it. There's nothing wrong with leaving it on longer, but it will be dry past a certain amount of time, so it will essentially stop working.
If you would like to elevate your mask, you can go ahead and add honey to it for brightening properties. Turmeric is also a spice to keep in your pantry, because it is known for healing wounds, contributing to a natural glow, helping psoriasis, and even acne scarring. You can add a bit of that in your yogurt, so that you can elevate the mask's effects.
Drink Your Water
And not to preach regurgitated lessons, but you certainly need to drink your water. You may not see it as a beauty regimen, but it is. Drinking water is great for your skin, your hair, even your sexual health. Drinking water even helps keeps you full, so you reach for food less than you would otherwise.
So, next time you're reaching for soda, or a third cup of coffee, go ahead and reach for water instead. Never drink your calories!