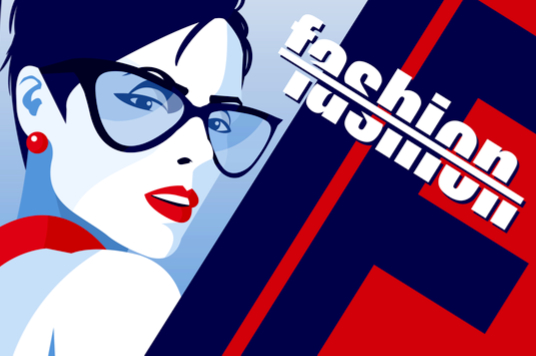 Fashion Tips For Women
There are do's, and then there are don'ts when it comes to women's fashion. Do you know them? Are you breaking any rules? Let's find out with this insightful list.
Wear What Fits
Do not pay attention to the number on the label if you don't want to. And if you do, don't measure your beauty based on the number that you do, or don't see. At the end of the day, women's sizing largely depends on the store's sizing. You could be a size 2 in one store, only to find you're a size 4 or even a 6 in another.
Instead of trying to squeeze into clothing that simply doesn't fit you, for the sake of being a certain number, wear clothing that fits. Not tightly, not snugly, not baggy, but just right. The idea is to be comfortable regardless of standing, sitting, or walking for extended periods of time.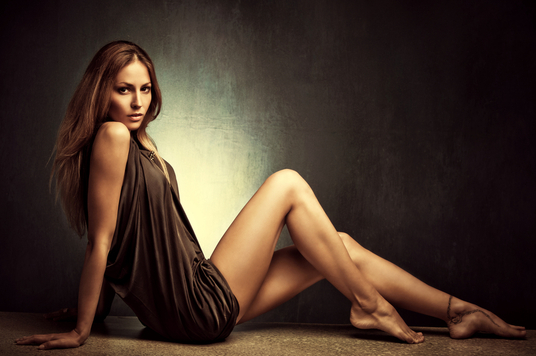 Accent Your Features
If you have amazingly long legs, show them off! Wear skirts, wear dresses. If you have to wear pants, wear something figure hugging that really draws the eye to your long legs. If your best feature is your well-defined, yet slender arms, wear sleeveless tops and dresses as much as you can.
The whole point of fashion is to look and feel great. Confidence is key. And what gives you more confidence than showing off your best asset? That's right, nothing!
Play With Cuts
Different clothing styles equal different cuts, and therefore, a different way of draping on your body. For instance, a flowy top is cut with the intention of hanging loosely, while a regular t-shirt is cut with a body shape in mind, meaning it should be closer to the body.
If you're unsure of what works on you, play around with them a bit in the fitting room. Bring a friend to give you feedback, someone super honest! And if you can't think of anyone, or can't wait to make plans, take pictures of each outfit and notice the differences of each. Which did you love the most?
Play With Fabrics
Much like with cuts and styles, different fabrics will result in an overall different look. For instance, a silk gown will cling to your body, and be very unforgiving on a larger figure, but something more cotton-based will fall in a much more flattering way.
The idea is to wear different fabrics, with different textures for interest and variety's sake. If you're unsure of what works on your body type, it's time to start trying things on!
Boost That Confidence
Nothing will boost your confidence more than wearing an outfit that you keep getting complimented on. You know, the one where women stop to ask you where you got x, y, and z from. And the men? Well, they will look! And point out your outfit to their girlfriends or wives!
Talk about validation. But how do you do this? What do you wear to get that sort of response?
You wear the outfit that you feel comfortable in, that flatters your body, accentuates your best feature, and overall, makes you super happy. That happiness, that radiance you get from wearing something particularly amazing is unmatchable. It's the best accessory.
Stay True to Yourself
Don't wear something because you think women your age should be dressing a certain way. Never wear anything because you think it's what you should do. No, instead, wear the things that really speak to who you are! Because that's what fashion celebrates: individuality. It's trendiness that celebrates pack mentality, and you're above that.
This means that if you're a professional, working in an office, and you have to dress up for work, but really you're an edgy alternative woman, go ahead and pair those ankle length pants with a clutch bag that features brass knuckles for the handle. Wear heels, but make sure they have some spiky details on them. Wear a blouse, but make sure it gives off a very retro classic rock vibe.
Don't Follow Trends
Speaking of staying true to yourself, don't follow trends. Trends are for teenagers and women who are unsure of who they are. Don't fall for the trap. All it leads to is fashion mistakes that don't look good on you, and of course, a waste of money. Once the trend is over, the items sit in the back of your closet, never to be seen again in a decade.
No, instead, stick to the tried and true. The pieces and styles that really suit you. Once you know what they are, there's nothing that can stop you!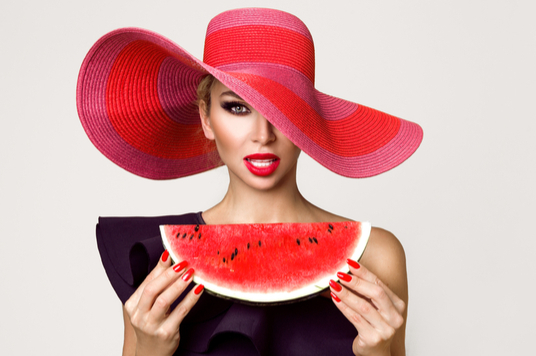 Be Bold
Never be afraid of taking a risk, or elevating something that would otherwise be boring. For instance, maybe your t-shirt, ankle-length skinny jeans, and heels are a good combo. They're comfortable, stylish, but still laid back. Nice all around. But add in a statement necklace, and some winged eyeliner, and you have yourself a bold look that's founded in some key, basic pieces.
In other words, anytime you're about to play it too safe or boring, reach for a statement necklace, an eye-catching handbag, some unusual heels, or even just a bold colored blazer. Something unexpected that gives everything a nice pop.
Ensure You Always Have Basics
Speaking of key, basic pieces, no women's closet is complete without some absolute essentials. Consider them the pieces that make up a foundation for something more interesting to come along. Things like white and black tank tops, button-downs, and neutral-toned pants or jeans are essentials. Blazers and cardigans are also up there.
Why do these things matter? Because these items lay the groundwork for some pretty spectacular pairings. Pants are just pants until you pair them with statement blouses and heels. Skirts are just skirts until you tuck in a silk cami into it, pair it with a blazer, and top it off with flats for the office.
Try Color
It's easy to stick to neutrals, but it's hard to play with color. When it comes to fashion, it's all about finding the shades that work the best on your skin tone. If you're tan, reds work wonders. If you're white, dark colors wash you out further, for instance.
Play around with color, and see what works the best on you!