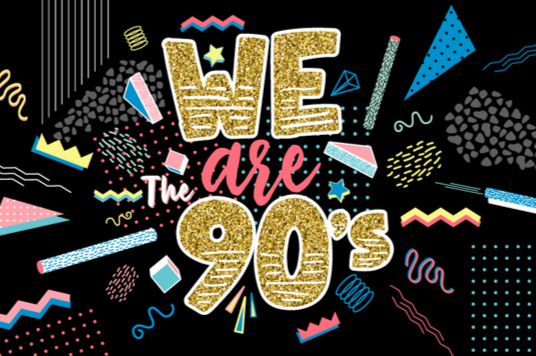 5 Fashion Tips for Every 90's Girl
Whether you were born in the 90s or not, chances are you've purchased at least a few items reminiscent of the era as of late. And really, it comes as no surprise! The style was reflective of the darkness that prevailed at the end of the 20th century. It focused on going against the grain, being more self-aware and conscious of our needs to be out of the norm. Yes, the 90s were all about being a rebel, and it led to some amazing style choices. From camo pants, to choker necklaces, dark lipstick, fishnet stockings, and everything else in between. So, what are five things you can do these days, in the 21st century, to better capture the style and attitude of the 90s?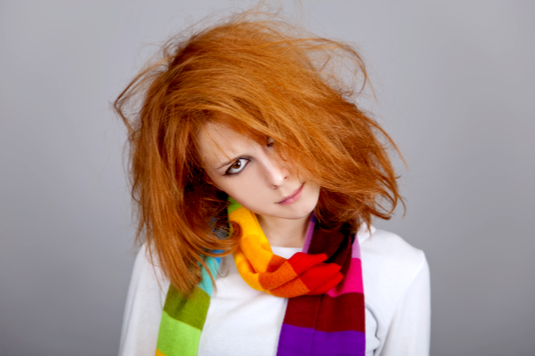 #1 Master the Sexy Balance
Unlike today, where many people advocate the belief that in order to be sexy, you need to show a lot of skin, the 90s focused on balancing the two. For instance, if a woman was to wear a crop top, showing midriff, she would pair it with pants, not shorts. Maybe a skirt, but it wouldn't expose so much skin. Altogether, the look kept an air of mystery, of classiness, all while being sexy and alluring. Just enough skin, but never in excess.
#2 Tone Down the Makeup
These days, makeup is all about the contouring, the highlighting, the lashes, the eyeshadow and liner, etc. Everything all the time. And although it makes for great photos, it can be a glaring sight to behold in person. In the 90s, it was all about focusing on a few key elements and letting the rest speak for itself. First, focus on achieving an even complexion with the proper concealer and foundation to match your skintone. Then fill in your natural brows to fill any sparse areas, but don't overdo it. The idea is to make them look good but natural, not overly perfect like social media advocates. Finally, go for a bold, yet dark lip. If dark isn't your thing, opt for red. If you care to, also use a hint of eyeliner, but don't use the shadow, highlighter or contour palette.
#3 Go Crazy, Or Stay True
There were two main categories for hair in the 90s. One of them was to simply go crazy. It involved cutting your hair short, spiking it up, and dying it an array of colors. Platinum blonde pixie cuts were huge at the time, but so was red hair or interesting shades of unnatural hair dye.
The other look was to simply embrace your natural hair color, whatever it may be, and let it grow out. The idea was to give the illusion that you don't care. Hair wasn't overly straightened, it wasn't over the top, it was simply whatever it naturally was. So if you have wavy, brown hair…. Leave it alone! Use a product to prevent flyaways and frizz, and call it a day.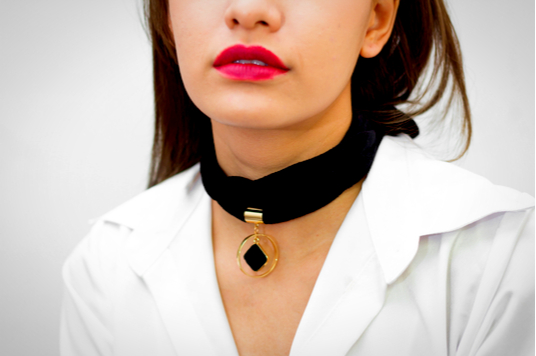 #4 Accessories Are Everything
In the 90s, even the simplest of outfits came together with the right accessories. You could be wearing a simple black dress and make it come to life with an eye-catching handbag, a choker necklace, 4-5 different rings, flawless makeup and heels.
Some of the 90s essentials were chokers, fishnet stockings, combat boots, hair clips, rings, patches for your jacket (the kind you iron or sew on), and some sort of colorful notebook and pen combo for note taking.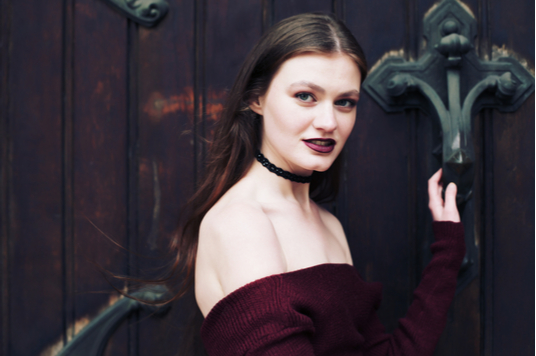 #5 Master the Dark Yet Sweet Balance
There's another balance you need to master if you're going to be a 90s beauty: the ability to blend dark items with super girly ones. For instance, wearing a lot of black and dark lipstick could be balanced out with a unicorn keychain, an unexpectedly colored handbag, or dainty jewelry.
Just like if you're going to wear a flower print dress, you can edge it up with a skull ring, a choker necklace and dark makeup.
The idea is to be a blend of dark and girly, always keeping people on their toes.