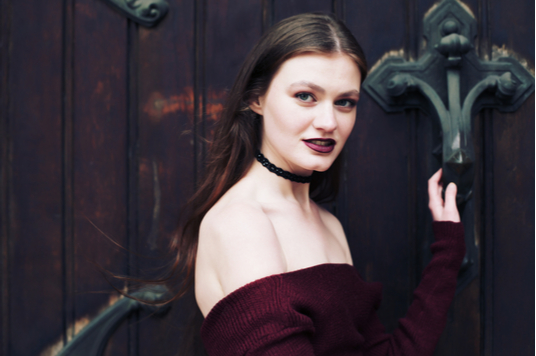 5 Fashion Tips for Every 90's Girl
#5 Master the Dark Yet Sweet Balance
There's another balance you need to master if you're going to be a 90s beauty: the ability to blend dark items with super girly ones. For instance, wearing a lot of black and dark lipstick could be balanced out with a unicorn keychain, an unexpectedly colored handbag, or dainty jewelry.
Just like if you're going to wear a flower print dress, you can edge it up with a skull ring, a choker necklace and dark makeup.
The idea is to be a blend of dark and girly, always keeping people on their toes.