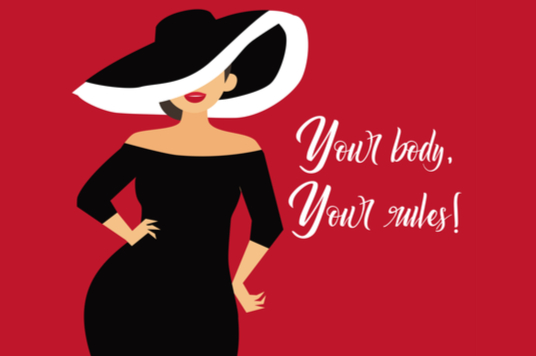 Plus Size Fashion Tips
Plus size is the new black, and anyone who says differently is just a bore! There is no better time to be a plus size women, especially in America, where the average woman is now a size 16 - 18. Rather than have a negative connotation, or even push women to be a certain size, there's a giant movement for change in advertising, with brands being under fire and scrutiny for not representing what statistics have proven. So, if you're a plus size woman, it's time to embrace, appreciate, and flaunt your curves! Here are 10 absolute-must tips that will help you step up your style.
#1 Ensure Clothes Actually Fit
There's this constant need for a woman to be a certain size to be considered attractive. But in reality, every store out there has its own sizing guideline. You could be a size 16 in one store, and a 14, or even a 12, in another. More so, depending on the style, the cut, and the material, some clothes will fit better if you go up (or down) a size.
So, technically, the number on the tag is irrelevant. Think about it as a size range instead. If you tend to fit a 16, then consider your size range a safe 14-18. And when you go to a store, make sure to try things on. You might find you can go down on a shirt size, but need to go up on the skirt.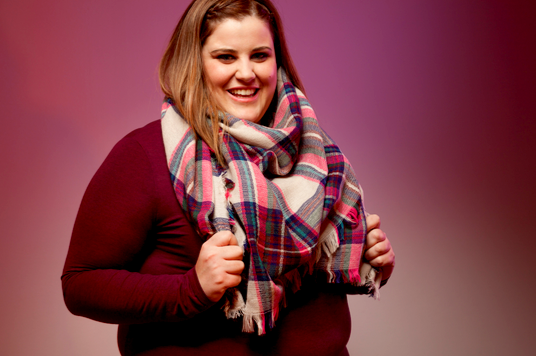 #2 Print And Accessories That Match Your Scale
Have you ever seen a very large woman wearing a shirt with a tiny print on it? It makes her look bigger! But put her in a shirt with a larger, more noticeable print, and it slims her down a bit. It looks more… proportional. It makes more sense!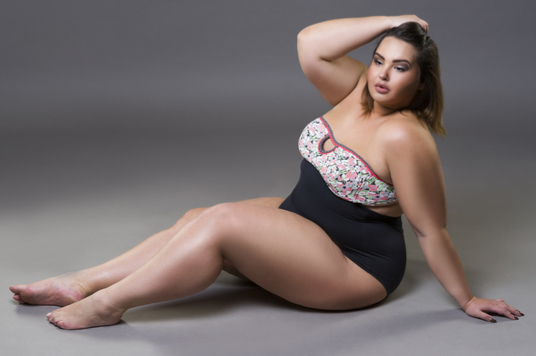 #3 Make Sure Your Bra Fits
No, really. It needs to do more than simply clasp, it needs to hug the breasts, hold them up, and clearly separate them from blending in with your midsection. The straps need to stay in place all day too, no more slipping.
Think of it as a basic comfort thing. When a bra fits, it makes your shirt, dress, tank top, whatever, look better. Things fit better, and in turn, you feel good in them.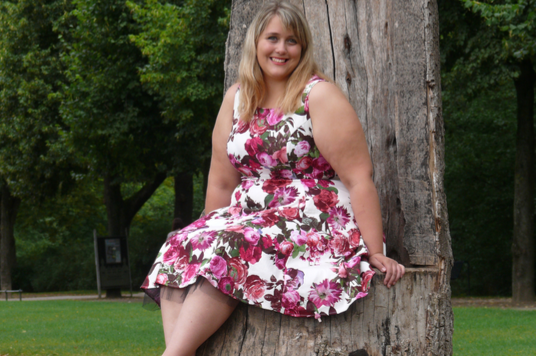 #4 Forget About Those Long Legs
Let's face it, not many women have those ultra long legs that advertising tries to pass for attractive. And the reason for that is because women who have those kind of legs tend to be super tall!
The average American woman is only 5'5", and not tall enough to have gazelle legs, people.
So, you have two options: either dress with an optical illusion in mind and create the long legs, or embrace who you are, and just focus on getting your own proportions correctly.
For instance, wearing heels instantly creates long legs, especially when paired with a slightly flared pant that balances out your thighs to the rest of your legs. But if you do this, and you have a short/small torso, you'll look like your legs are too long for your body.
#5 The Retro Dress Is Your Friend
You know those 1950's dresses that fit snugly on the top, but have a full, flared skirt? Those are flattering on everyone, creating an hourglass shape and proven to be very forgiving on the bottom.
This dress can be worn on a regular grocery shopping trip, a date, or dressed up for a social function too. Just make sure it fits correctly!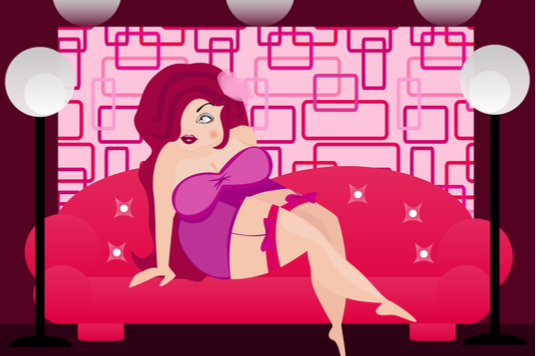 #6 Busty Girls Get V's
If you're a busty girl, then a V-neck top or sweater is your best friend. The trick is to make sure they're not cut too low. You want to leave something to the imagination!
These cuts can help elongate the neckline, making your torso look shorter, which is nice if your top half seems longer than your legs.
#7 Apple-Shaped Girls Get Leggy
If you're more of an apple-shape, meaning your bust, waist and hips all measure generally the same size, then you should try a short, boxy dress. Go bold too, with floral, or stripes, glitter and shine. Paired with heels, you get the long legs, while disguising the midsection. It highlights your bust, and falls flatteringly on your behind, so you can strut your stuff with confidence.
And as for proportions, if you're short, then this is ideal, but it might be too much if you're already pretty tall.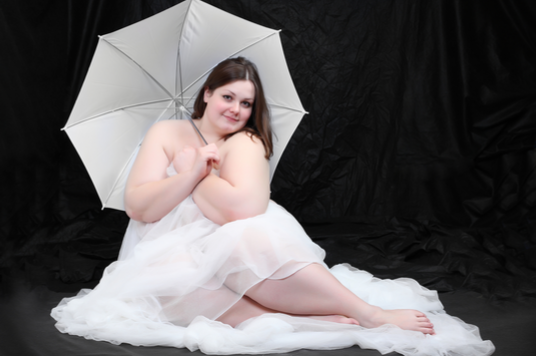 #8 Play Up Your Smallest Proportion
Say your torso is smaller, but your bottom is bigger. Instead of trying to slim your legs and waist, go bigger on the top! A boxy top is an ideal way to create some size, which in turn, makes your bottom appear more proportional.
If your legs are shorter, but your torso is longer and smaller, get a short, boxy shirt. It will create size, while falling shorter on your waist, creating the illusion of a longer leg.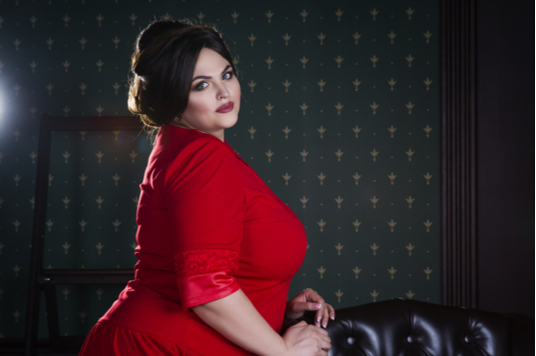 #9 Embrace Your Curves
If you're plus size, you've probably felt the need to buy 50 million baggy tops and flowy tunics. But the problem is, unless your bottom half is big enough, you'll just look frumpy, and ill-fitted.
On the other hand, there is nothing better than seeing a woman who loves her own body. So that short, body hugging skirt? That bodycon dress? Wear them! Just make sure that a) they fit correctly, b) they are a flattering color, c) they are paired with the right combination of shoes, jackets, blazers, tops, bracelets, etc. and d) that you feel super attractive in them.
#10 You Don't Need to Accessorize All The Time
Many helpful guides tell you to pair that bold print with a huge bracelet, or that slim pant with delicate jewelry, but in reality, you don't always need to accessorize. Some outfits are good enough on their own, like if you have a bold print skirt and a blazer that catches the eye.
Instead, play up your makeup, make sure your hair flows just right, and invest in pieces that will last you a long time without going out of style (classics).